Regular price
Sale price
RM8.00 MYR
Unit price
per
Sale
Sold out
Sizing Help
Never worry about getting the wrong ring size!
 
Easy as slip, zip and read off! The ring sizer tool works like a belt. Push the end through the buckle to form a ring shape. Slip the ring sizer onto your finger. Adjust to give a comfortable tight fit and check if able to slip back over your knuckle. When the best fitting is achieved, read off the indicated size number by the arrow.

*Ring Sizer in Asia size guide measurement.

View full details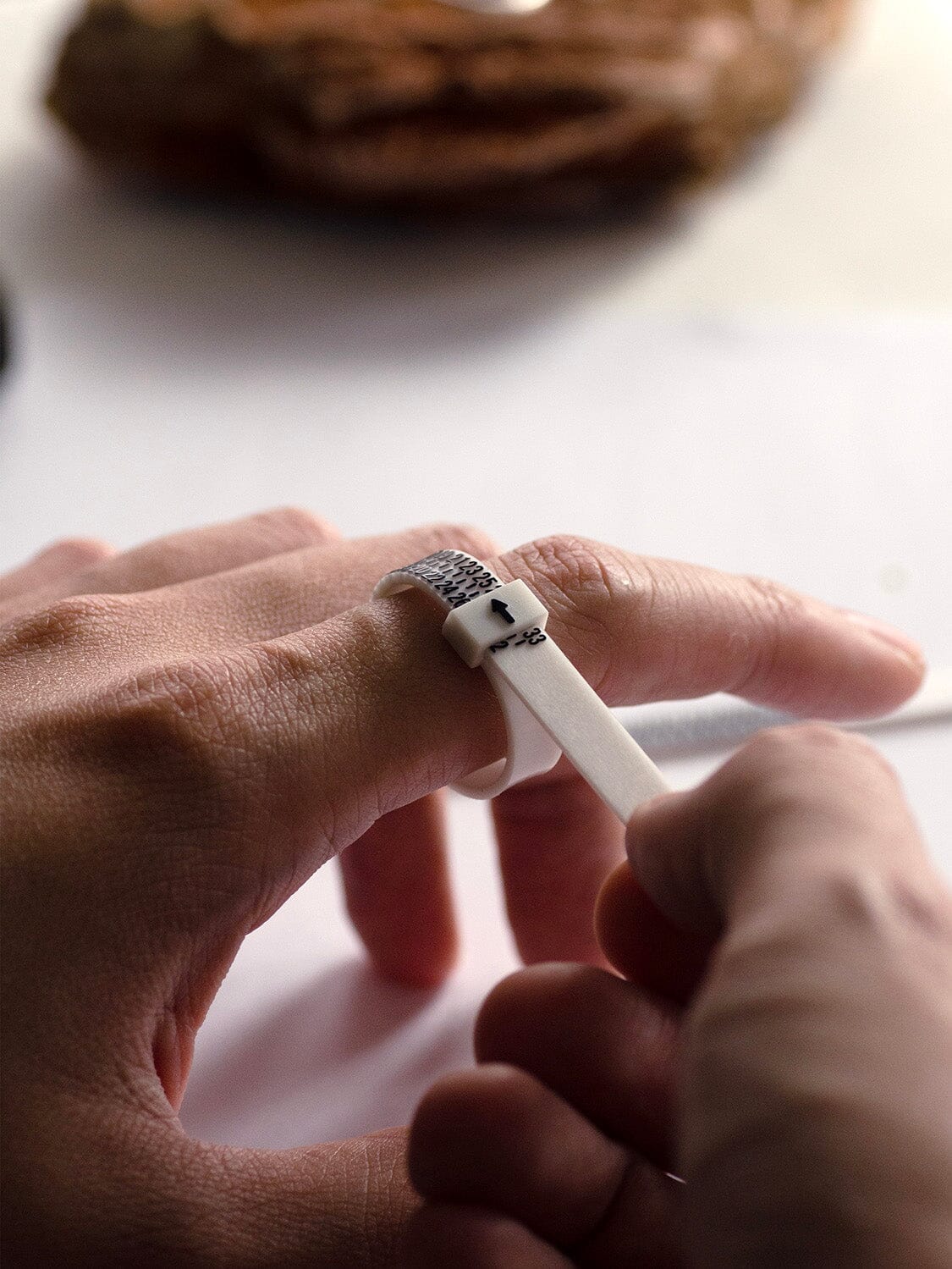 Sizing Chart
Find Your Prefect Necklace Length
Everyone is unique, both physically and in aesthetic preferences. ORANDA necklaces designed with an adjustable 2" extension to allow for variety in length depending on neckline. If you are buying as a gift,  consider where the wearer is likely to wear the necklace and the clothing that is likely to be worn with it.
Find Your Prefect Ring Size
Oranda rings follow Asian sizes, and will be the same as the sizes measured in any local jewelry shops around town. The average woman's ring size is about 10-13. The average man's ring size is about 15-18. If you require a different size than listed or know your finger circumference measurements, please write in the Note to Crafter when you purchase your ring and we will make it in your size.
Refer to the Ring Sizes Chart provided in the PDF template.
Find Your Prefect Bracelet Size
If you are buying a delicate bracelet with a thin chain, we suggest doing a snug fit. Most other bracelets should have a comfort fit except when buying large or thick cuffs or bangles. The popular woman bracelet size is M, and L usually fits the average man. XS usually fits infant or kids. If there is no size option, please refer to the product description for the measurement.